Ensure the Security of Your Sensitive Data
At Dovetail, we take your data security seriously.
We understand that our customers are entrusting us to provide excellent service with robust data protection. That's why a cornerstone of our solution is a comprehensive security program that continually evaluates and improves your information security.
Our commitment to you is not only to deliver the best HR Service Delivery solution for your organization, but also peace of mind from having confidence in your data privacy.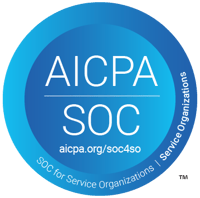 AICPA SOC(tm) 2 Type II